The past few weeks marked the last month remaining for this year's class of grads. They still have the hurdles of those final presentations, papers, and exams ahead, but before they know it they'll be sweating under their caps and gowns waiting to cross the stage.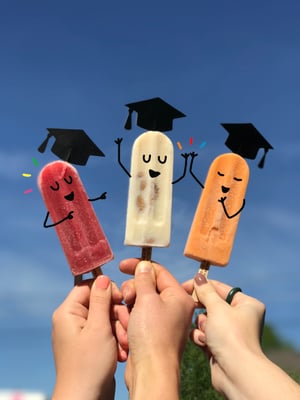 This last month is nostalgic, every corner of campus reminding you of a different story. It drags on slowly as you sit through those last few class sessions, but also seems to be over before you could accomplish half of the things you wanted (and needed) to do. I graduated a year ago, and what I remember most about this time is the fear that everyone was feeling.
The fear came in many varieties. Which grad school should I choose? Should I move back home? Where will I find a job? How will I pay these loans? How do I even write a resume? Which photo should I use for my LinkedIn profile?
There was no escape from it either. It was the hot topic at every event. Classmates, family members, professors, friends from high school, your dentist, the parents of the kids you babysit- they all asked the same thing: "So, what's next?"
Everyone on the brink of graduating has a rehearsed answer to this question by now. For those of you delivering this practiced speech over and over again, here is my advice: you can keep giving the speech, we all know it's what everyone wants to hear. But for you, it's really okay to not know what's next. And if you do know what's next, it's also okay to feel nervous and overwhelmed about it. People will want you to deliver this speech about "what's next?" for the rest of your life, so learn now to be content with whatever stepping stone on your path you find yourself.
As for life after graduation? It's definitely an adjustment in many ways. After a year of being out of school, here are some things I miss about school, and some things that never really end even after graduation.
I Miss
Running errands between classes on weekdays when no one is out
Excellent reading material that I didn't have to find
Having the same schedule as most of my friends
Working in the library late at night
Celebrating Graduation!
It Never Ends
Group Projects
Big assignments for every class all due in the same week
Classmates who didn't do the reading but still talked the whole time
Procrastination
With all of this being said just enjoy it all and don't worry you will be more than fine after college!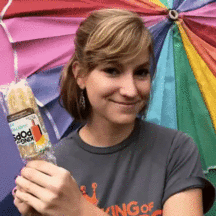 Rachel Klika
Rachel holds the entirety of King of Pops' together as a member of our People Team aka HR aka People Coordinator with a small iced-coffee in hand. Don't be fooled by her petite stature because she takes care of business. The only thing more impeccable than her operations' skills is her eye for color coordinating pastels. She's beyond brilliant; she's sassy; and she's also probably a better writer than most of us.