675 Ponce De Leon Ave NE, Atlanta GA
We have 3 locations at Ponce City Market 🤯. You can find us inside, just off the Beltline, or in the Courtyard by Posman Books.
Inside: Sun-Thurs 12 pm-9 pm; Fri + Sat 11 am-10 pm
Courtyard: Sun-Thurs 12 pm-9 pm; Fri + Sat 11 am-9 pm
Getaway: Thurs-Sun 12 pm-8 pm
Our primary location is across from Botiwalla at the bottom of the main staircase. It features our full menu of Pops, Soft Serve, Slush-Tails, Pop-Tails, Beer & Wine.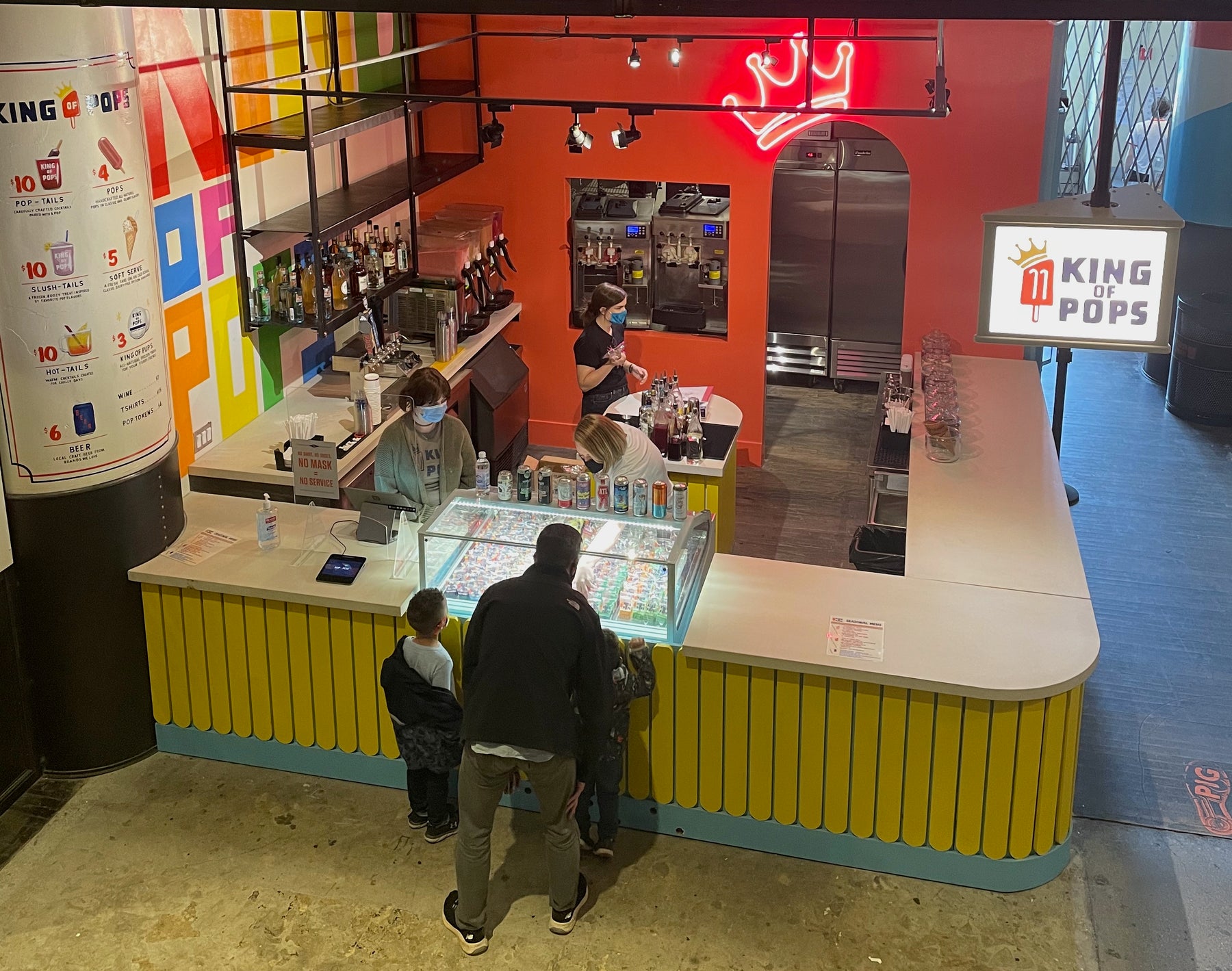 Meet us at our Beach Bar for a more intimate experience and loads of delicious flavors.
Next to Posman Books & Anthropologie, we offer Slush-Tails, Pop-tails and a full menu of pops.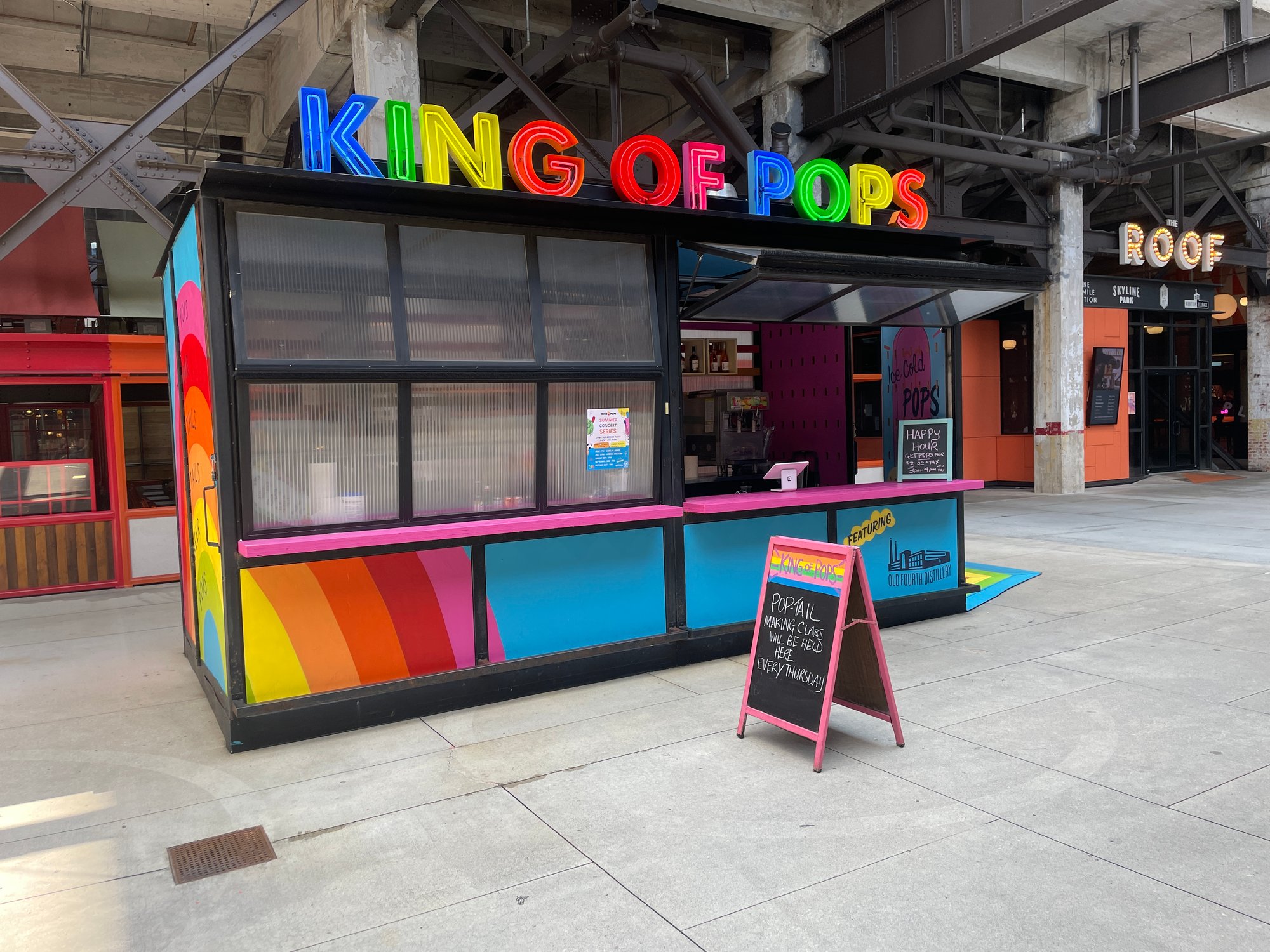 We would love to help you celebrate something special. Whether it is an intimate Pop Tasting, a special event for your team, or a blowout celebration at our HQ Bar.