Did you know that you can book one of our carts (complete with the rainbow umbrella, chalk board and lots of pops) at a location or event of your choice?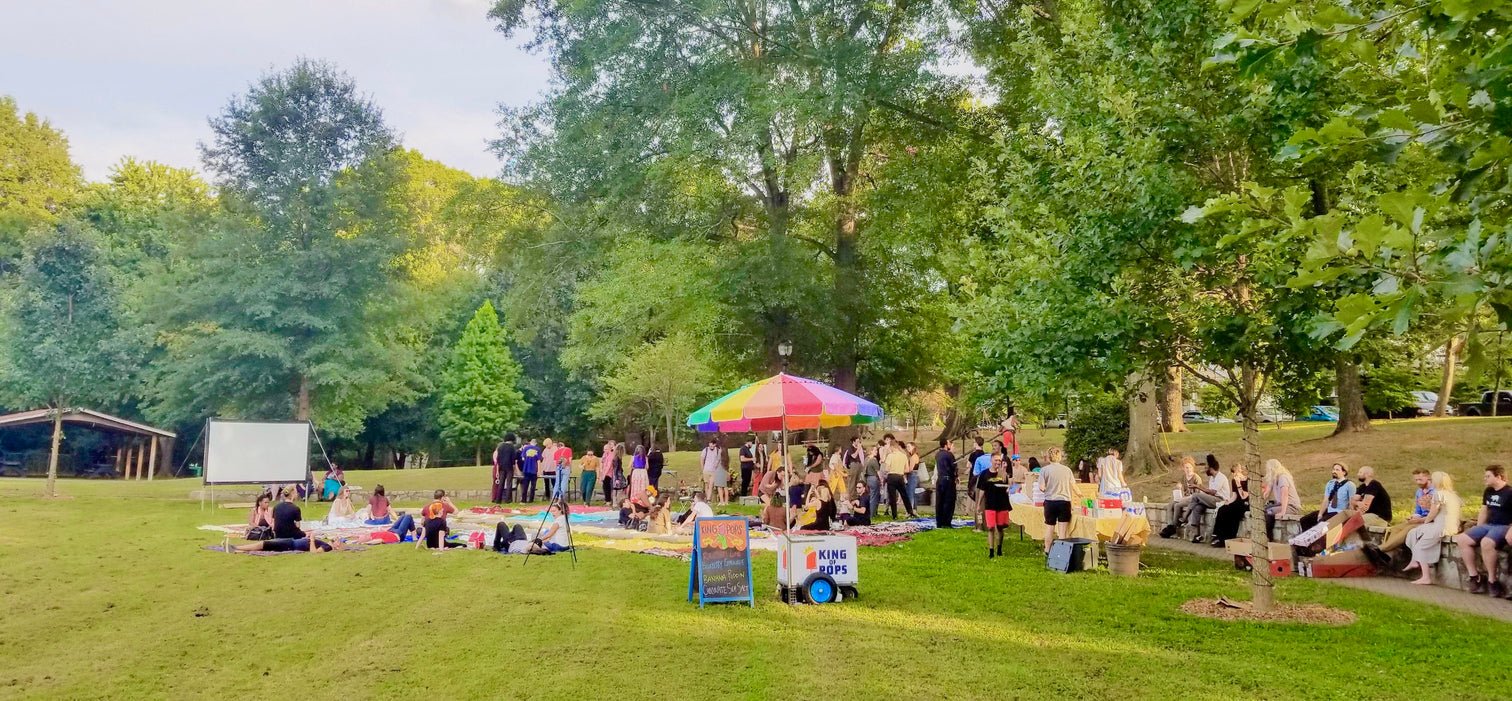 Check one thing off your event's to-do list: We've got the treats covered! From weddings to work parties, we handle events of all shapes and sizes, and we'll help to make your special occasion stress-free.
A local Cartrepreneur™ will bring our signature cart, rainbow umbrella, and friendly vendor to serve pops at your next event.
The UMOHs and good vibes from our pops (and friendly vendors) are the perfect complement to your next fundraiser. So whatever you're raising money toward, we'd love to bring the pops! Fill out the form below and we'll get back to you soon.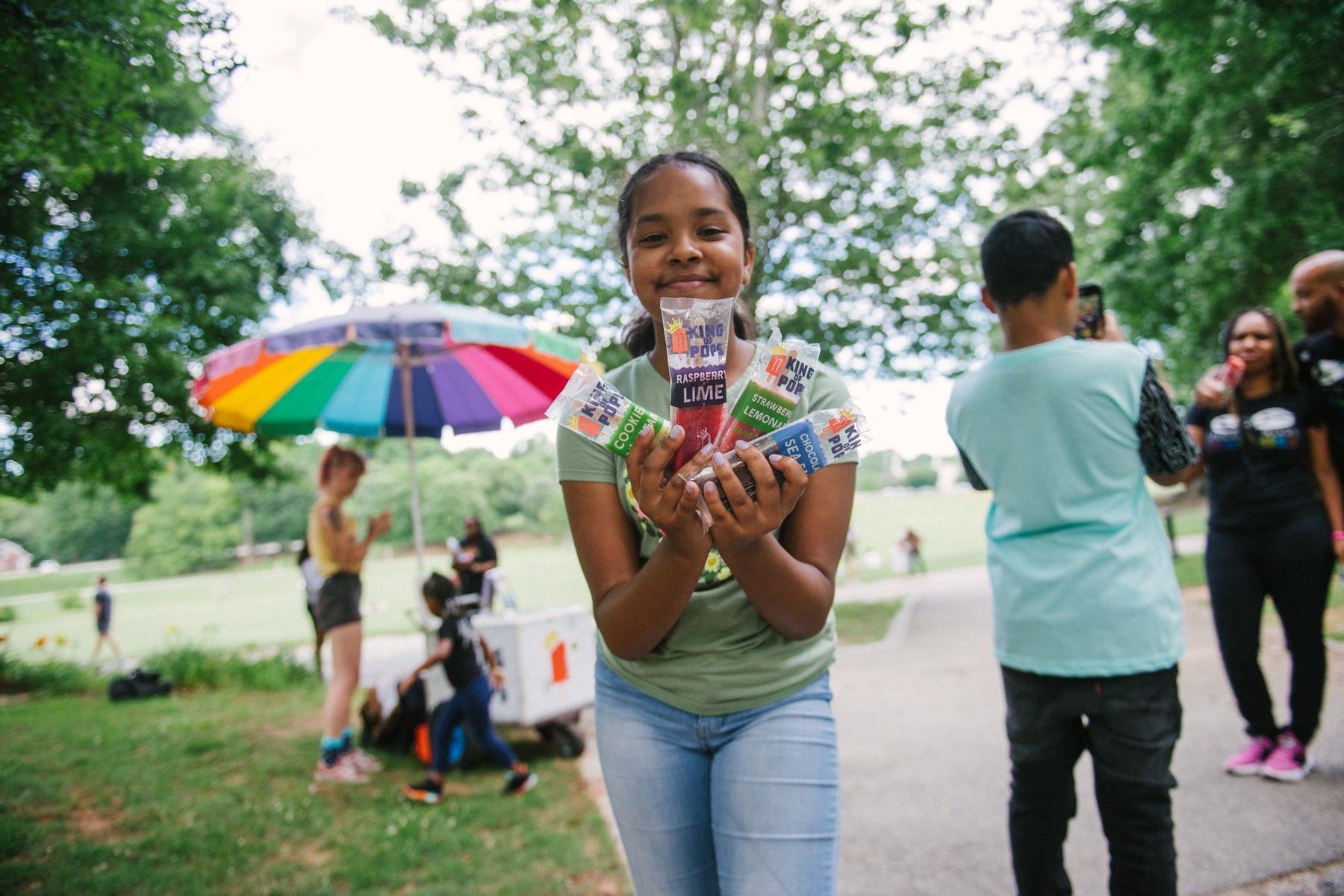 As an outside-the-box pop company, we love outside-the-box events! If you're looking for good vibes and delicious, refreshing treats at your next concert / festival / food truck night / block party / sporting event / etc, we'd love to be there. Fill out the form below and we'll get back to you soon.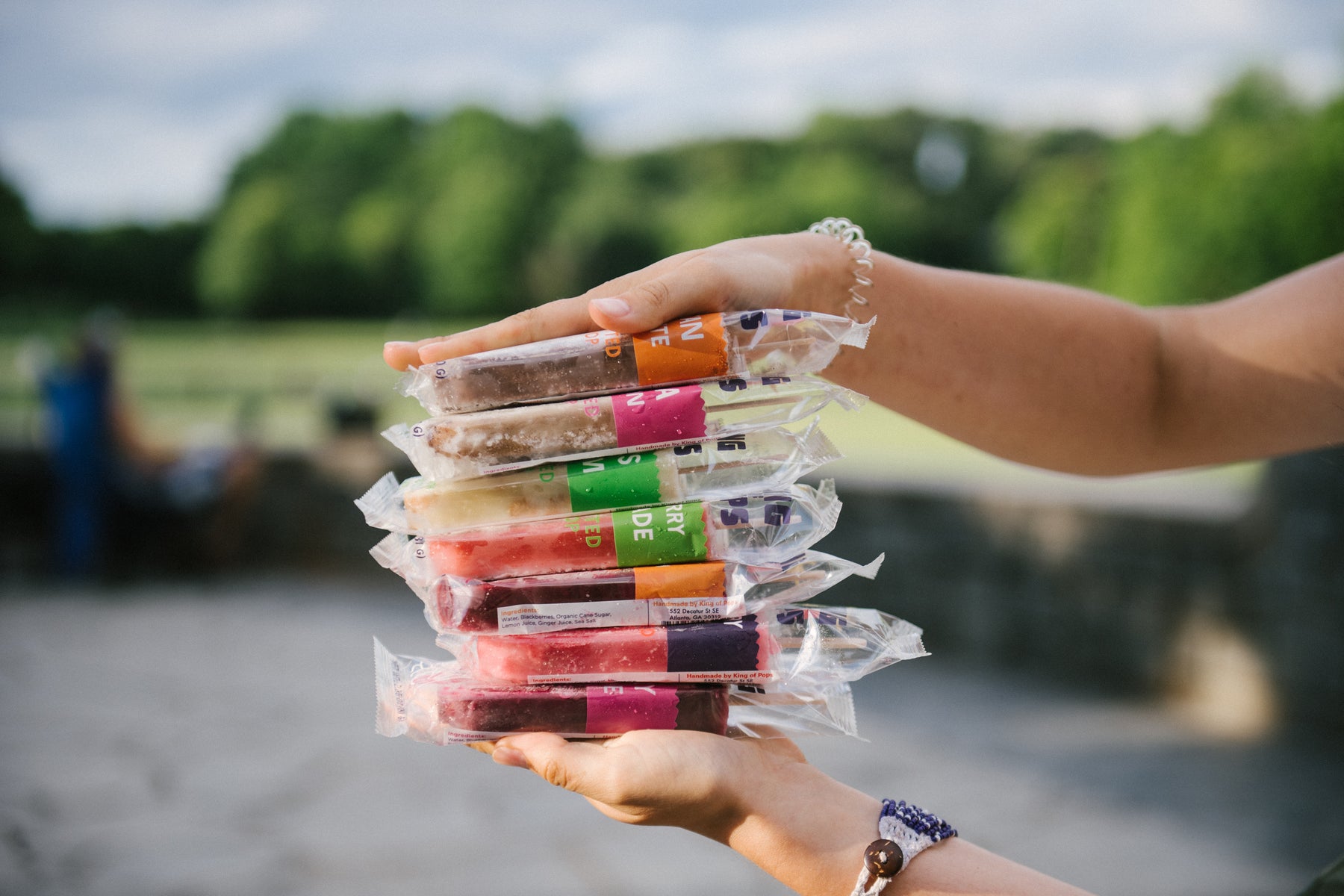 "The King of Pops team was absolutely amazing, and a dream to work with. Their team was not only well-prepared and timely but they brought an infectious enthusiasm and positive energy to the event. Beyond their delicious popsicles, King of Pops demonstrated a genuine passion and support for the LGBTQ community. We were so thankful for their presence!"
"You were an important part of making our event a super success!! Thank you KOP for making it a great day."
"Easy to work with, quality product and the gentleman serving was great with all our visitors!"
"We received fast and friendly service. King of Pops showed up on time and their set up/stand was well organized and beautiful!"
"Seamless experience! Everything was superb."
"Our cart arrived on time, the team was super helpful, and our pop slinger was a pleasure to have here with us. From start to finish, the whole KOP team was amazing and we look forward to hosting another pop event in the future!"