I started at King of Pops in a part-time sales support role. I'd left another job with no prospects, and my only requirement of a new job was that it had nice people and a cool culture. Given the reputation of KoP around town, it certainly fit the bill (and still does!).
In the early days, I'd work a couple days in the office at HQ, selling a few pops at our world famous walk-up window, answering phones and helping the sales team with invoices or adding events to the calendar or other random office tasks like untangling cords and notarizing documents for people.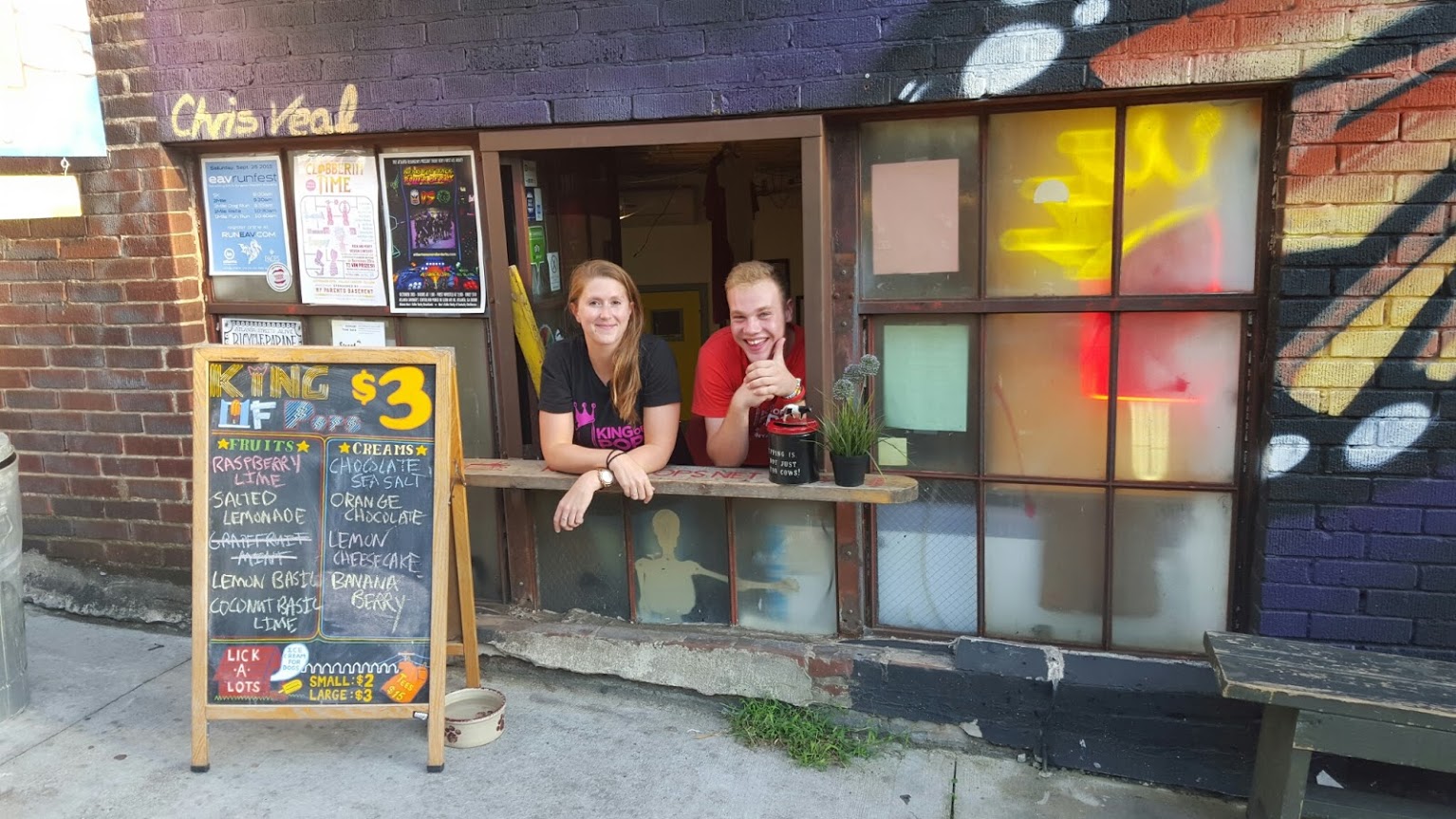 Fast forward 5 years, and now I sit on the leadership team as the Sales Director of King of Pops. Wowee what a twist!
I moved my way up inch by inch, day by day, sharpening my management skills, learning about forecasting and sales plans and compensation structures, and eventually hiring my own sales team. A world of responsibility in an amazing and ever growing business. With every move up the ladder, I faced a new challenge. Some days were stressful. Some days I cried at my desk. But the people who built this company and the people who keep it running make every stress well... less stressful and super fun.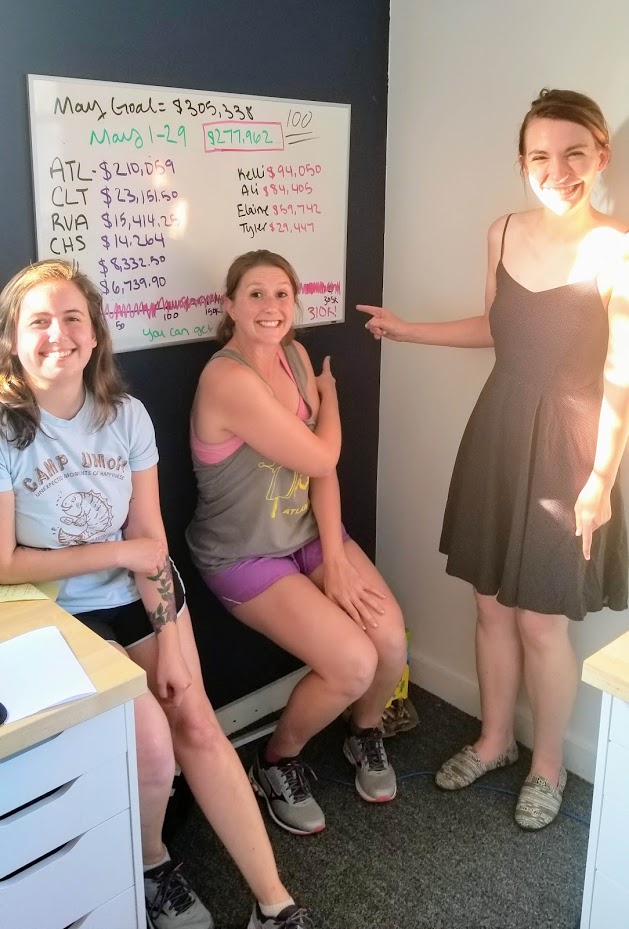 And now, we're living in a world of unknowns. Every day for the past couple weeks, things have changed. All our events have been canceled. We had to furlough all of our hourly staff (which is a huge chunk of our people). We've all had to jump into other roles to keep this company alive. We're running the fine line of staying in business and being socially responsible - just like everyone else.
My first move was to get back into my sales support role - answering phones, coordinating online orders, hopping on delivery shifts as needed - all while managing the sales team. We're truly in survival mode. It's sad for the world, and it's sad for our friends we had to furlough, but there's an excitement and an energy among the KoP fam. We're all in this together, and for me, the energy carries a nostalgia of my first days and weeks at this remarkable company, where everything was new and exciting, and I certainly never cried at my desk over a set of spreadsheets.
This is a time where we realize what matters, where we see the best in each other, and lucky for me, I get to witness what it was like a decade ago when the brothers started this business. And with a little luck and a lot of work, we know we'll have something even more amazing for our coworkers and community to come back to.
Ali Mills
AKA Office Queen. Ali is our Customer Experience Manager, which includes booking catering events and making sure that KoP customers are all happy! She enjoys helping to make sure the toner never gets low, talking to customers, and trying to know every answer to any pop-related question possible. She began as a slinger in 2015 and now you can hear her voice on the KoP voicemail. What a rush!