Last summer, my eight-year-old entrepreneur, Wells, set up a booth at our local farmers' market to sell her "hair detangling spray" (salt water with a cute crayon-drawn label). Her market neighbor happened to be a King of Pops pushcart, and this seemed to be the ultimate validation: she must be a real business because she was next-door to King of Pops!! The slinger let her use their chalk to draw some marketing jargon on the sidewalk, and the support she felt left a huge impression on her. She was a real business lady.
So imagine her reaction when I told her that she had the opportunity to actually sell King of Pops, pushcart and all. She couldn't believe it. She whipped up another crayon-drawn advertisement, and we officially kicked off the King of Pops Neighborhood Partner program with a visit to KOP HQ to pick up our first batch of frozen inventory.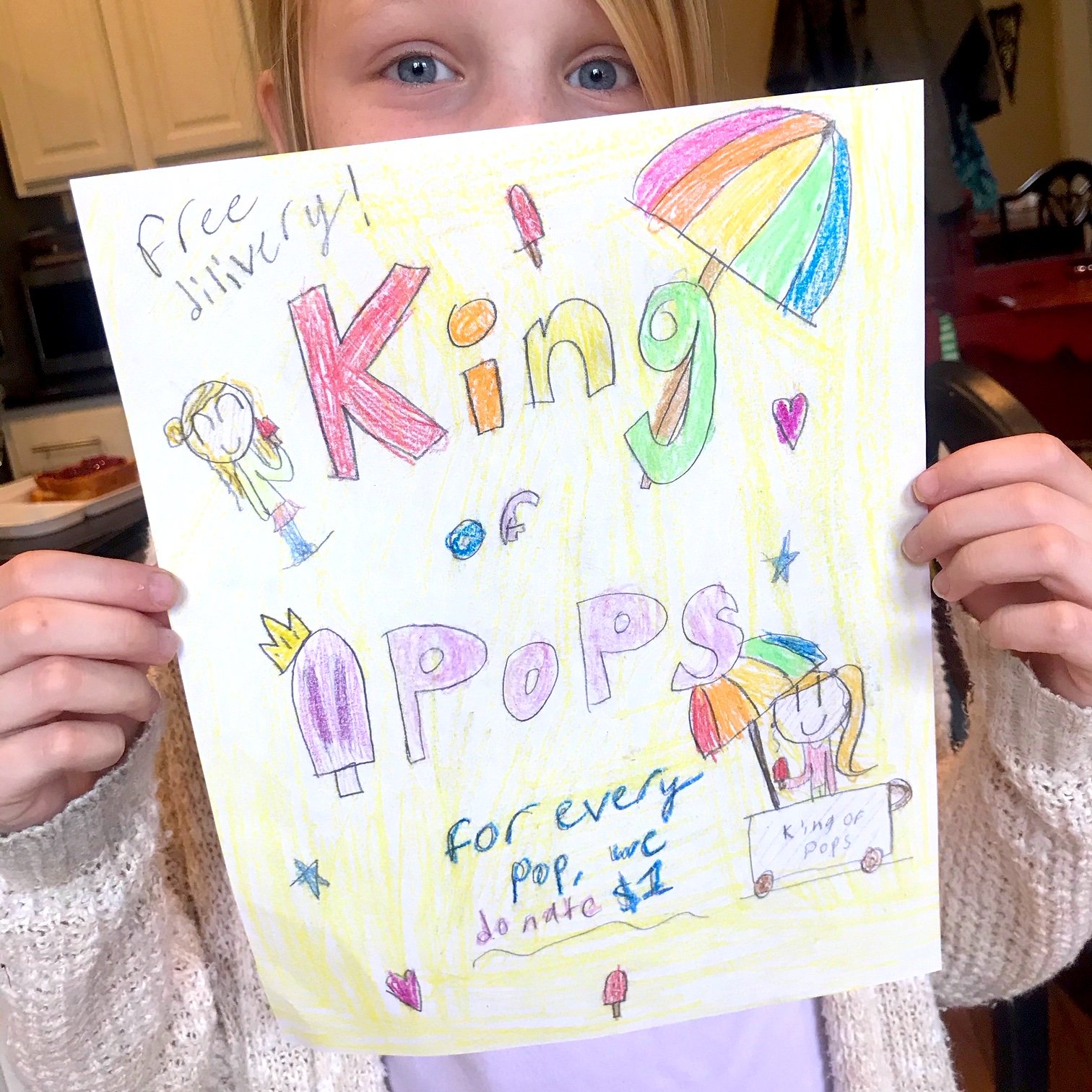 We texted our friends and neighbors, we posted on Instagram, and we included it in a little community email we send out each week: order a pop from Wells, and she'll give $1 per pop sold to someone in our community. Bonus: we'll deliver to your porch!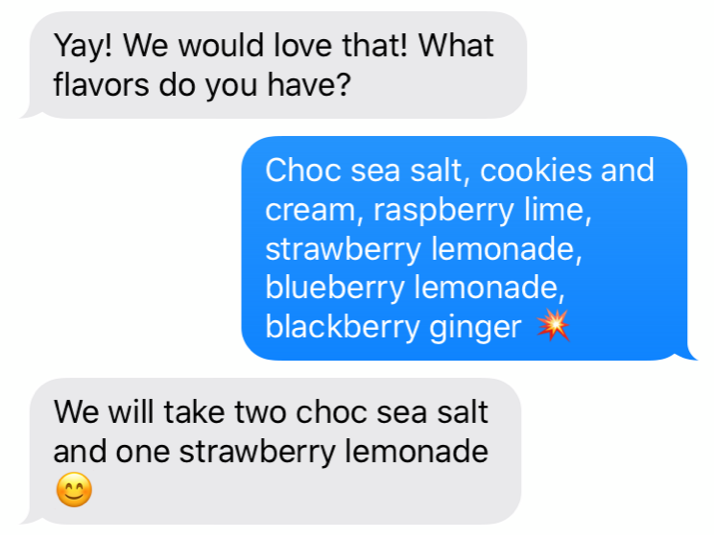 We sold 175 pops that week, 47 of which were purchased so that they could be donated to kiddos and healthcare professionals living in our neighborhood. We got to donate $175 to small businesses and grocery workers we knew and loved, and my kiddos made $175 profit (which paid for some Harry Potter activities, this blow up pool, and a solid week of sanity for me).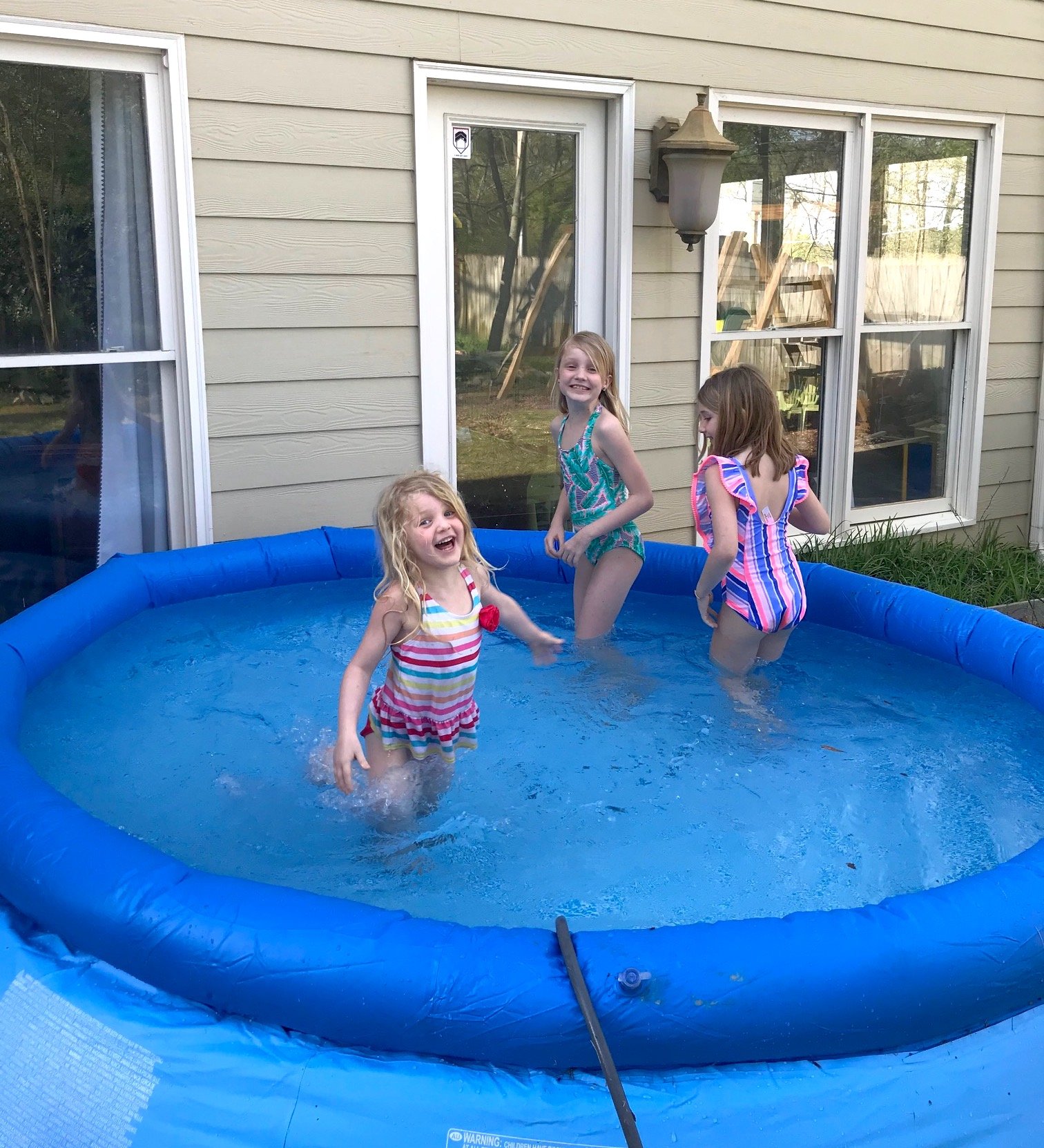 We knew then that we were on to something.
We decided to become an official KoP Neighborhood Partner, which meant we were given an exclusive territory and help starting our own lil King of Pops biz.
We set up an LLC, got our EIN and Sales & Use Tax Number, and then set up a business bank account. We chatted with our city and set up a home occupational business license. We ordered a Square reader and flipped out when we took our first real credit card payments from a stranger at the pool. We set up our own Instagram account and got more than 2 followers. It's been the coolest experience to set up a real business with the family, one that friends and random-people alike have been thrilled to support.
Our local farmer's market (now online for the summer) started offering four-packs of surprise flavors.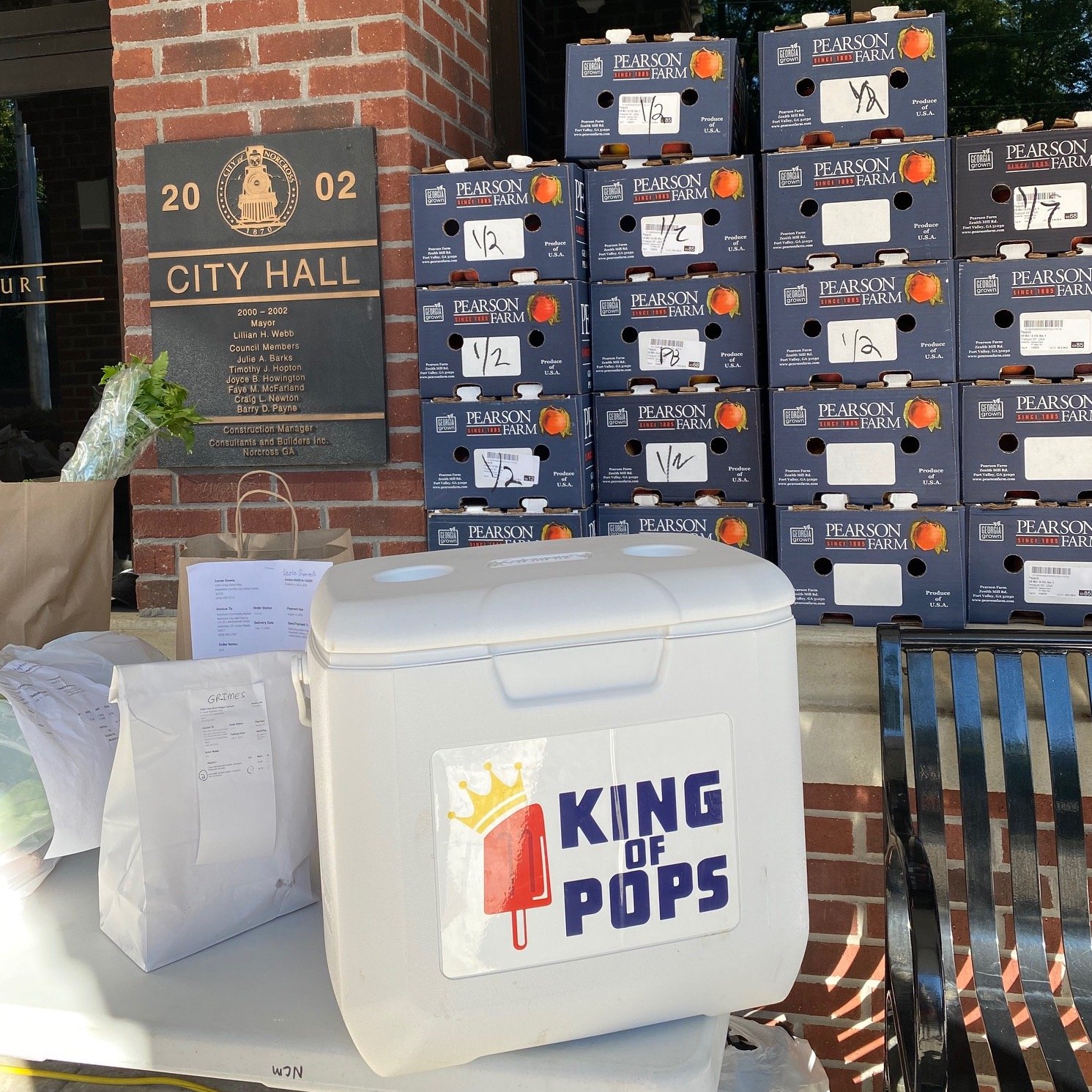 Our neighborhood pool posted about us on Facebook, and we sold out of the 30 pops we brought on day one during the first adult swim.
A neighbor who was laid off started selling pops for us at parks and pools, and watching the money hit our account while we weren't even there was REAL fun.
The city purchased 40 pops for their utility workers, and a local organization ordered 225 pops to celebrate their staff. (These two orders alone covered all of the start-up costs we had. We're profitable in month one!!)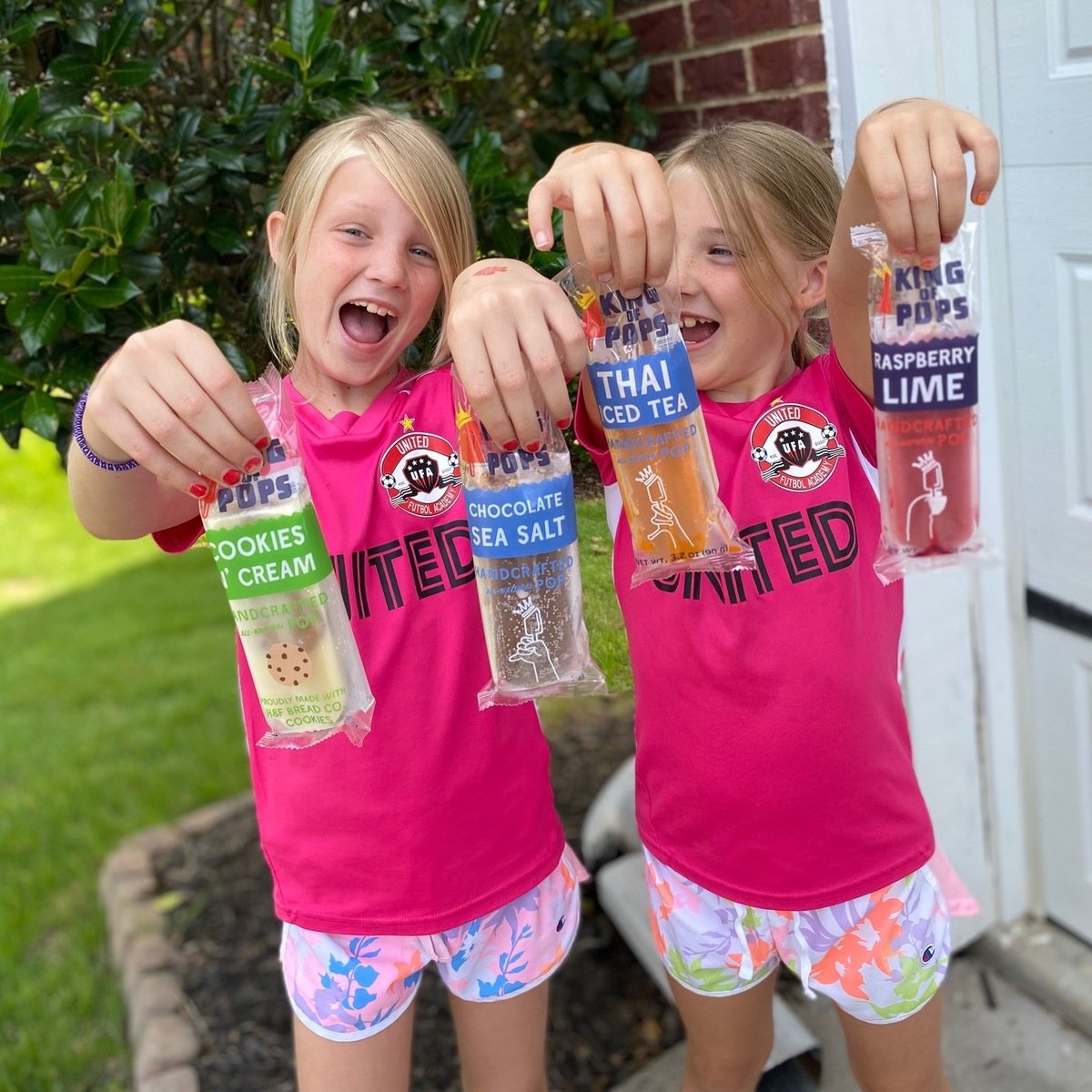 This has been an opportunity for my kids to learn business, for our family to make money and give money, and for our neighbors to easily purchase treats and create those Unexpected Moments of Happiness, even in the midst of such a hard time.
I've also enjoyed meeting the other Neighborhood Partners from Florida to South New Jersey who are approaching the opportunity differently: one works part-time and knew she could leverage her connections to make this an exciting side venture, one is a former franchise-owner who loves the product and needs a new full-time gig, another is just following the lead of her 13-year-old daughter...

I feel like I can speak for the entire new and evolving crew of partners and say that we're grateful and we're hopeful, and we're excited to be a part of the "kingdom".