Each 4th of July that passes I realize more and more that it's never been about the fervent shows of patriotism or brave acts of our founding fathers. It's all about cracking open some crispy boys and thanking our lucky stars to be standing here today.
It's Mitch here, resident bartender and Chief Poptologist of the kingdom, here to impart with you some wisdom as we ramp up for Independence Day. Today i'm dropping two doses of liquid bliss on you to sip down with the fam this Fourth Of July. You smell that? Freedom's here.
--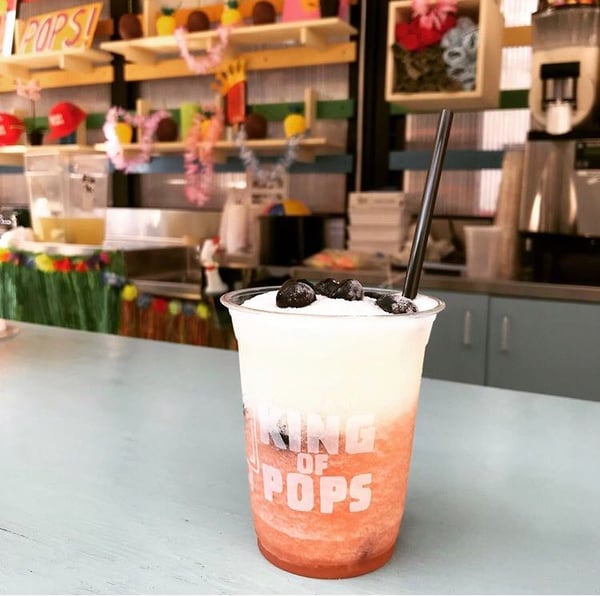 The Mount Slushmore:
-1 part Frozen Lemonade (1 part sugar:1 part fresh lemon juice:5 parts water, dash sea salt)
-1 part Frozen Berry Mix (Family favorite is Simply Lemonade w/ Raspberry, but Natalie's Strawberry Lemonade tastes best!)
-Fresh Blueberries
In a pitcher, mix frozen lemonade mixture together until sugar is dissolved. Add to blender with ice cubes. Blend on high until desired slushie texture.
In same blender, blend Natalie's Strawberry Lemonade with ice. Blend on high until desired texture.
Pour the Frozen Strawberry mixture into a tall class, followed by the frozen lemonade mixture. Top with blueberries (ideally pre-frozen).
*For a boozy spin, add 1 part Rose to every part Strawberry Lemonade you blend, and add 2oz. Vodka for every 4oz of lemonade you blend up!*
--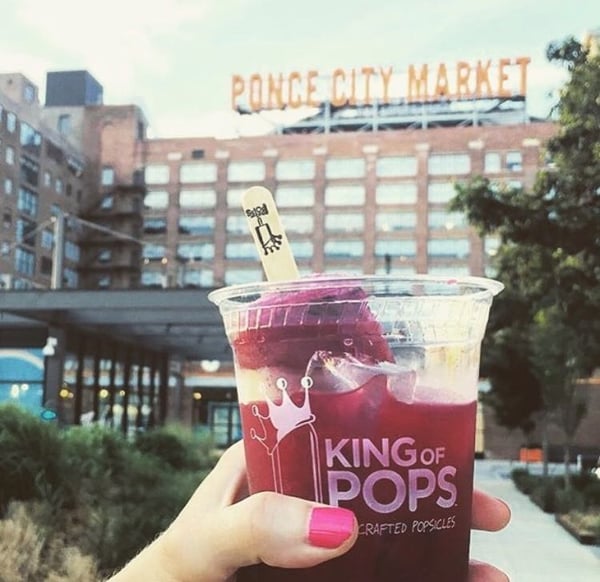 We The Purple:
(aka blackberry mint julep)
One of the most American things I can think of is Bourbon. You can't get the flavor anywhere else in the world, so I thought I would share a great variation on an American classic.
In a pint glass or shaker, muddle 4-6 mint leaves and 3-4 blackberries for 10-15 seconds
Fill cup with crushed ice.
Add 2 oz. Bourbon and 0.5oz simple syrup directly to glass.
Garnish with mint sprig.
--
So blend one up this holiday season, and remember to give freedom a ring. Call her up and tell her you love her, because it's freedom who makes the world go round and who allows us the ability to party hard all summer long. Cheers to 243 years, and many more to come!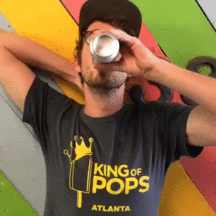 Mitchell Oliver
Mitchell is our resident Eagle Scout with enthusiasm for everything he possibly can. Mitchell is a hands-free bike-riding aficionado, lover of mid-2000's pop punk, and daydreams about progressive ideologies. It's a little known fact that Mitchell was the original inspiration for the shape of our popsicle sticks. Lauded as the youngest person ever to summit Kilamanjaro in short shorts by Time magazine in 2013, he now happily resides as the Pop Bar Manager at Ponce City Market. "Determination is the key to success. He got to where he is today by not stopping along the way. Plus, he's got a great set of legs, so why not show them off?"