For two days every February, before the beginning of season kicks off, the Rainbow Umbrella team comes from all over the Southeast to Atlanta for a company symposium. It is a time to reflect on the year before, to focus on the year ahead, to learn from each other, and to have some much-needed time together before things get busy.
We try to get the most out of these two days together, and here are some ways we help our attendees feel excited and engaged:
Create some swag.
At each symposium, we provide some sort of swag item that is related to that years' theme. Historically it has always been a shirt (and we have had some good ones). This year we switched it up with canvas tote bags filled with custom buttons from Sticker Mule, candy, a writing pen, a pin, keychain and our packets of information. Providing something tangible adds value by having a take away item that the group can use again and alway remember the reason we come together.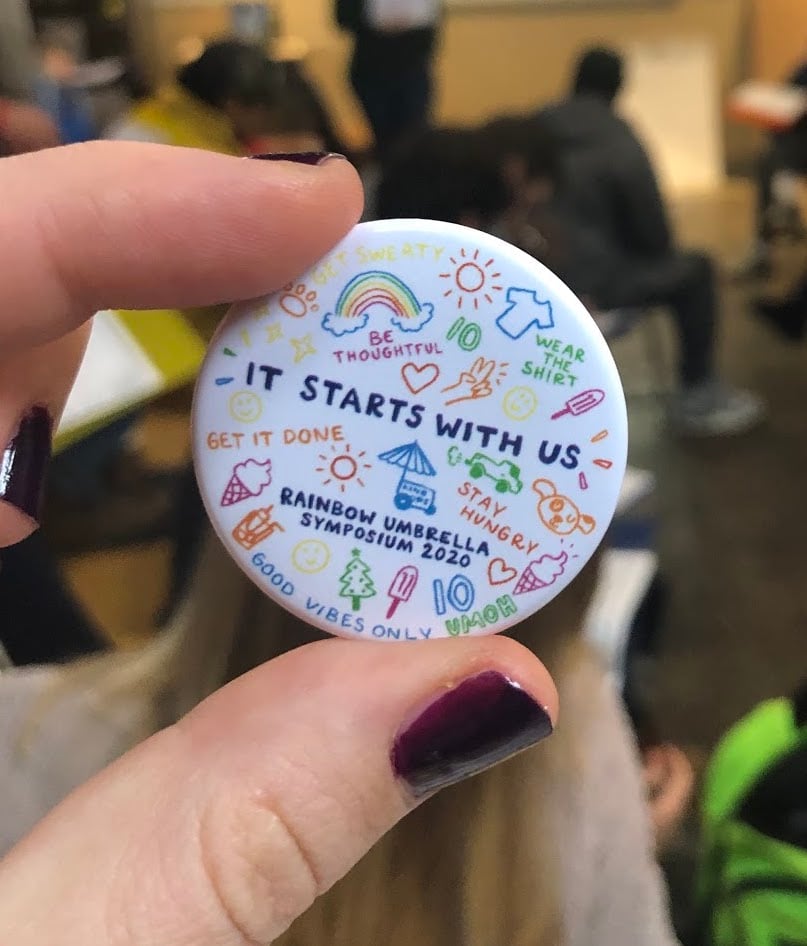 Provide an opportunity to learn.
When you have the attention of your whole company for two days, what do you do? It is the obvious time to update the team on how the company did last year and what each function is focusing on in the year, but there is also an opportunity to create value through education. This year we had our friends from ZingTrain from Ann Arbor, Michigan come to lead workshops. We focused on visioning for the future, creating meaningful change, and leading proper customer service (not just for customers but also for your fellow employees). I can tell you that the whole team left feeling very inspired!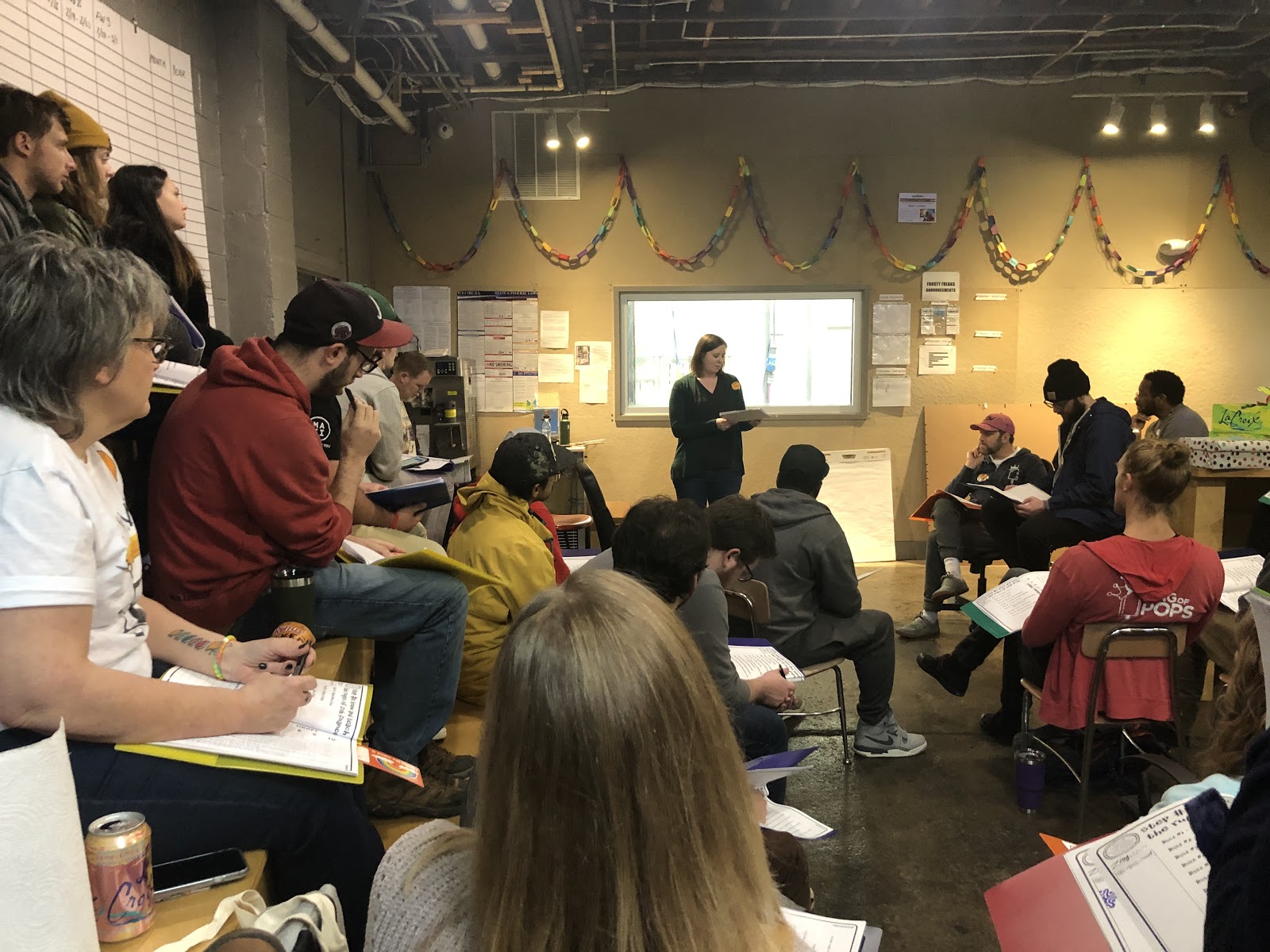 Make time to brainstorm.
One of our favorite things to do during our symposium is to take some time to brainstorm "The Next Big Thing". This is something we can do in the coming season that is not necessarily popsicle related. In the past we have come up with things like the Mural Project, creating murals by engaging an artist from our community and pairing them with a wholesale shop. (We are going on year three of this!) When everyone comes together and shares ideas for the future of the company culture, that's a huge value. This year, as a group, we decided to dedicate more time to volunteerism. Go team!
Get silly with games.
It is important to create time to let loose and have some fun. This year we had one member of our team take the lead to create some team-building games. We got into groups and had to work together, in mostly silly ways, to win the grand prize: becoming the Prince and Princess of Pops, complete with a crown. The value in group games is not just that we get some time to blow off some energy after sitting together, but that we get a chance to work together, resulting in growing bonds.
Leave time to be social.
There is a lot packed into a 2-3 day symposium: lots of sitting, listening, learning and engaging. It is equally important to leave time to just hang out at the end of the day, where just being together enjoying each other's company is the only thing on the agenda. We spent one night enjoying some beer at New Realm Brewing, who also has created two beer partnerships with King of Pops … no big deal. Remember that there is a lot of value in a team that knows each other and creates relationships that extend beyond the office.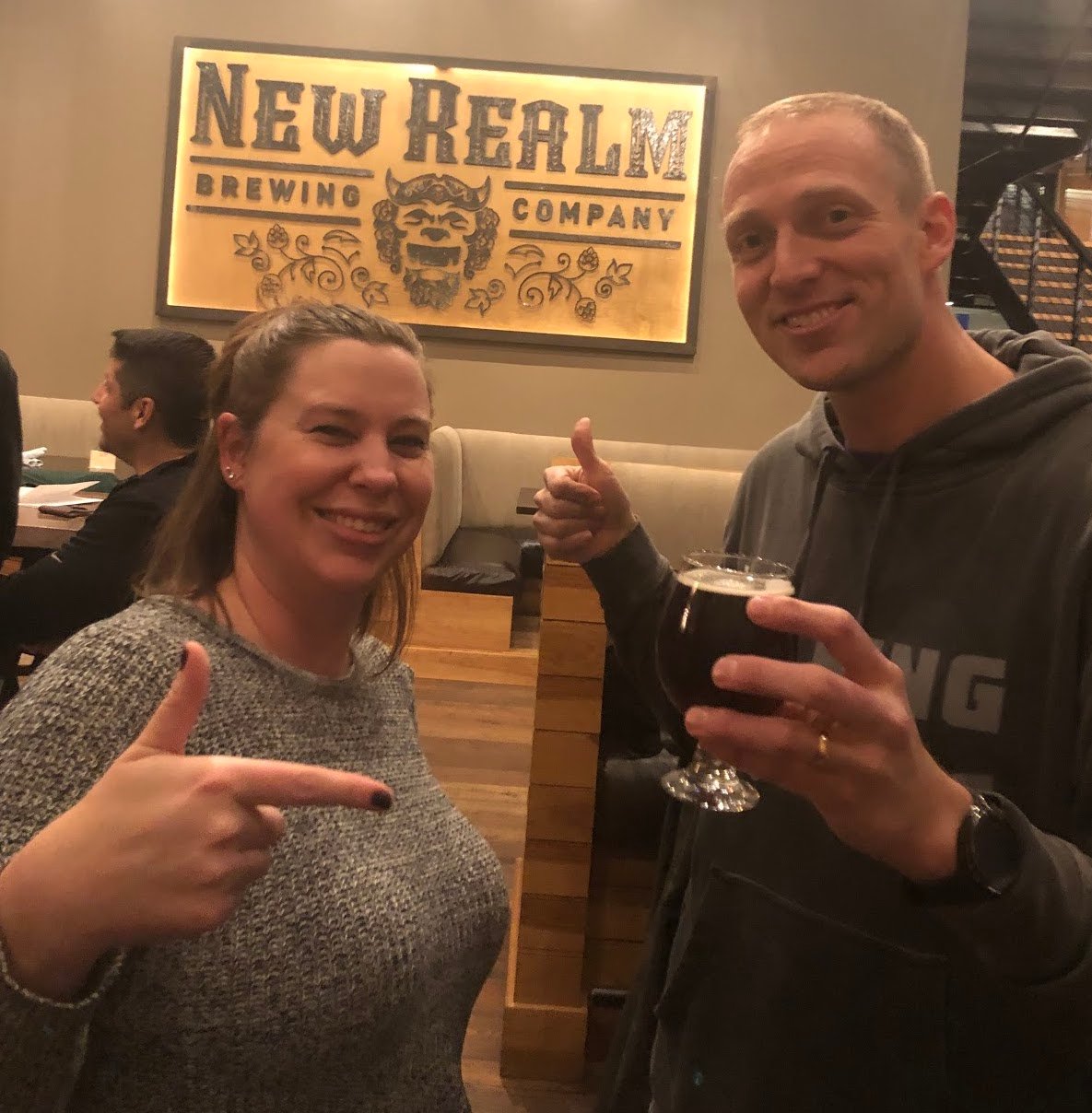 To wrap this up, a symposium for our medium sized company that spreads throughout the Southeast is very important for many reasons. It is the one time a year where everyone comes together to learn, develop big ideas, create tighter bonds, and have fun together all at the same time. What we want to see come out of this is for everyone to leave inspired and ready to tackle the season ahead. When they do, you cannot get more value than that.
Dani Maskery
Graphic Designer, New Mommy, and Coheed & Cambria music lover! Dani is our resident graphic designer responsible for all the awesome graphics you see on our website. She's also been known to paint some stellar art work when she's not immersed in the Pop Kingdom.