When you're planning a company event, there are so many things to consider ...
Will people really come?
Where should it be?
How much money should we spend?
Will Millennials like it ... will anyone like it?
The list goes on.
It makes sense that we're spending more and more time creating events that our employees will love. Employee satisfaction is not only a hot topic, but a must in a world where the best employees are looking for more than a paycheck when they come to work.
That said, while planning an unforgettable event that will put all others to shame is a fun goal, we may be missing the point.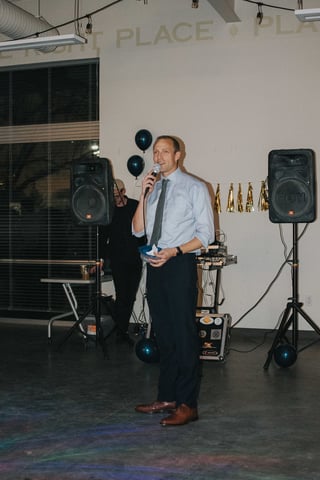 More often than not, during the planning stage we do not spend much, if any, time planning what we are going to say.
If you're planning an event to celebrate a milestone, an individuals contribution, or just to say thanks for being a part of the team, you're making a mistake.
Somewhere near the top of your planning check-list should include the task of "plan a thoughtful message." And then a day or more before the event, find some time to reflect, gather your thoughts and come up with what you want to say.
It's rare to get your team together in a room, and when we're not in "work mode" we let our guards down and listen in a different way. Even if you're not a great public speaker a genuine message delivered by a person who cares and is trying their best to put together an event that people appreciate, will make a huge impact.
And believe it or not, the next morning the thoughtful and vulnerable words that you shared will linger much longer than the hangovers of those that might have slightly over done it.