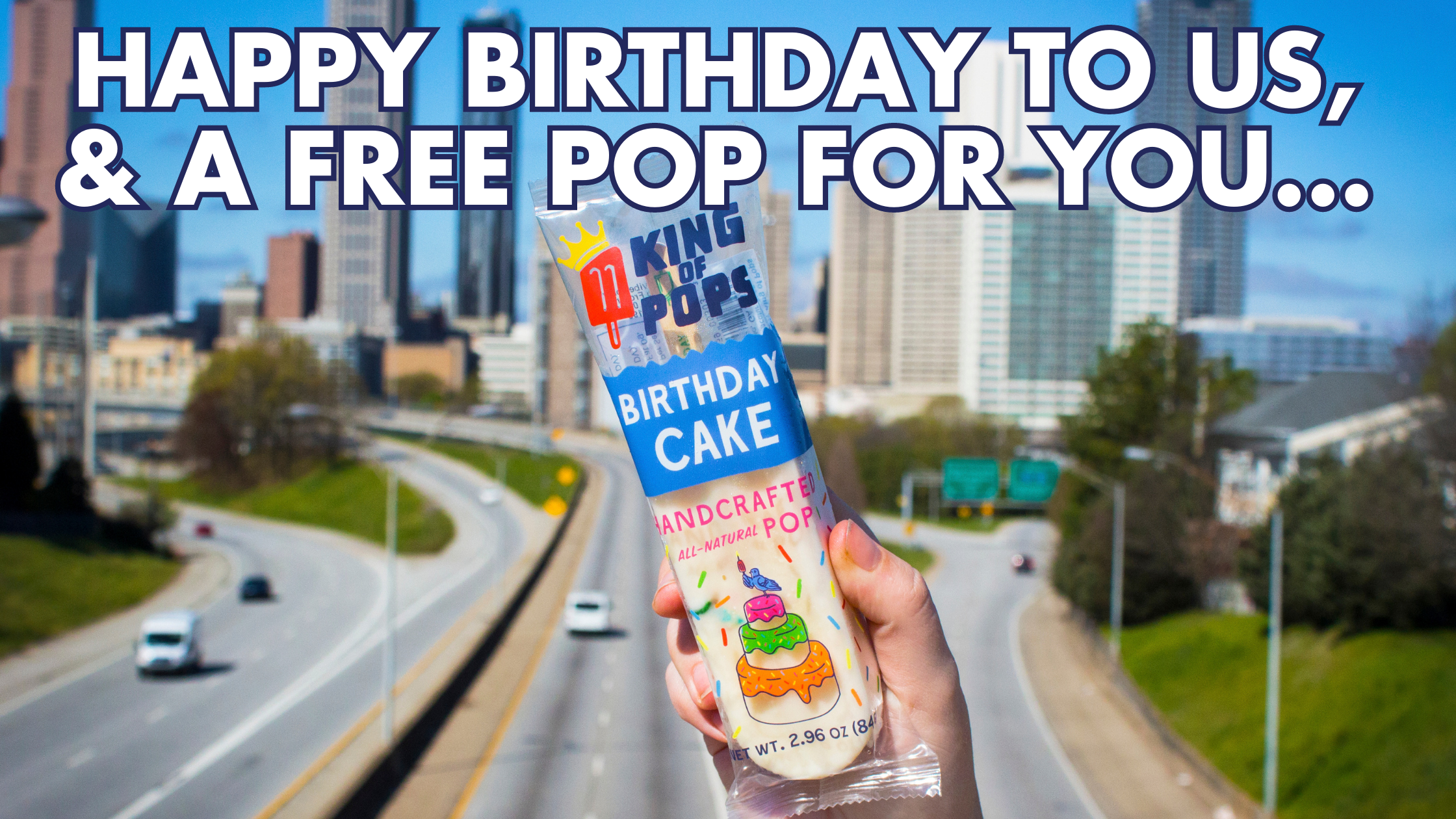 SAT, APRIL 1 IS OUR B-DAY! 🎉
We're giving out THOUSANDS of free pops at select Birthday Party Cart locations across the South on April 1. The first 100 people at each of the cart locations listed on THIS MAP can get a free pop to celebrate our big day. Click on the icon closest to your location for specific times and addresses. Free pops are only available while supplies last and the carts will not be out in the event of inclement weather.
If you're in the Atlanta area and would like to come to the birthday party at our HQ Bar, check out the details below!