Visiting Our HQ
If you come to visit, our production facility is on the first floor and the office is upstairs.
Walk though the entrance where the colorful "King of Pops" is written and head up the stairs to get to the office or go through the door if you're going to the production area.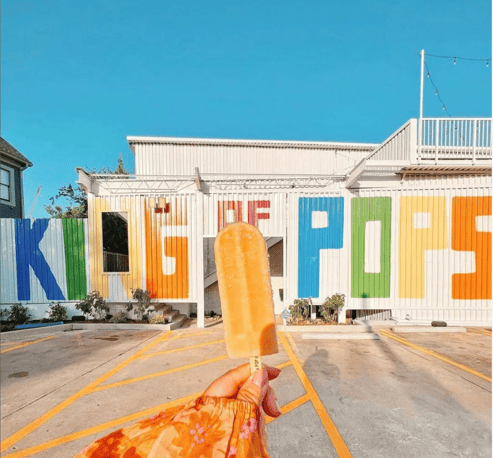 If you are going to the HQ Bar walk around the space to the other side (Bradley Street).