With spring in the air, a renewed sense of life is upon us. Winter is passing, warm days seem to outnumber cold ones, and all of nature seems to be in bloom. As an employer, how can you maximize that good mood and new season for your staff?
During the winter holiday season, it's easy enough to lift the mood with potlucks and Christmas cookies. Here at King of Pops, we like to use year-round National Holidays to our advantage to indulge staff in a sweet (or savory) treat. Whether they're observed by banks and schools, or pulled from a list online, we always try to find a reason to celebrate.
Let's start with Pi Day on March 14 (get it - 3.14?). A group of us decided to get together after work to enjoy Pizza Pies and discuss Women's History Month. It was a work-sponsored event that helped folks to get excited about both pizza and make sure we were addressing any needs from female staff.
With Easter passing recently, we used the following Monday to our advantage and purchased a ton of half price Easter candy. It wasn't so much of an event as it was an easy and fun way to liven up the office (until the inevitable sugar crash). People were so excited to walk into the office and see the break area overflowing with jelly beans and peanut butter eggs.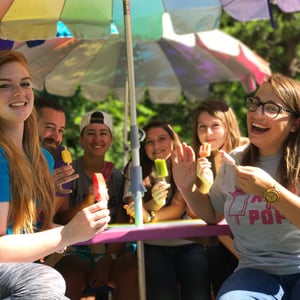 Other upcoming holidays are National Grilled Cheese Day (April 12), National Zucchini Bread Day (April 25), and National Have a Coke Day (May 8). Grab some volunteers to bake some treats or create a sampling from local restaurants for employees!
Besides just food, there are also many National Holidays that celebrate togetherness and bettering the community. Earth Day is coming up on April 22 and National Limerick Day is just around the corner on May 12. What better way to bring your staff together than by starting a community garden, planting flowers at the office, or doing a poetry (limerick) reading at lunch with a potluck?
To see more cool and silly National Holidays to help your staff celebrate, check out nationaldaycalendar.com or timeanddate.com. Spring is here so let's keep those good vibes flowing from outside into the office!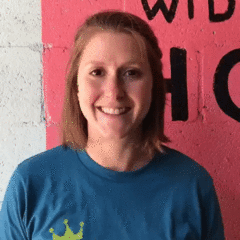 Ali Mills
AKA Office Queen. Ali is our Customer Experience Manager, which includes booking catering events and making sure that KoP customers are all happy! She enjoys helping to make sure the toner never gets low, talking to customers, and trying to know every answer to any pop-related question possible. She began as a slinger in 2015 and now you can hear her voice on the KoP voicemail. What a rush!