We're big on creating memorable and positive impacts in our community. This is something we share with our friends at Community Bucket. They're big on creating experiences with our community for those of us who want to make a positive impact in our community. So why not collaborate? We did!
We've partnered with our friends at Community Bucket as part of their upcoming 6th Birthday Bash on August 25th. They'll have 6 volunteer projects available for anyone to get involved in with different local organizations:Decatur Christian Towers Senior Center, Historic Westside Gardens, Aluma Farm, Park Pride, and Concrete Jungle.
Each one different but equally as rewarding. We want to bring together people who are passionate and committed to making an impact and create some big Unexpected Moments of Happiness!
Beginning this month, if you volunteer 3 times in a row, you'll get a free pop!!
Let's create some good together, Atlanta!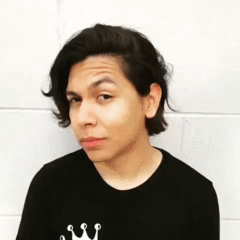 Diego Torres
Diego is simultaneously the most stylish and saucy employee at King of Pops, wearing exclusively black or rose. He is our resident marketing coordinator and is a man of many talents. He runs all of our social media accounts and wears the hat of in-house publicist. He is a founding member of the KoP Run Club, and has the best Peachtree Road Race finish line photo to date.