Sometimes the things that we love cannot sustain themselves on their own. In many cases we've got to help pitch in. This extends from our children's schools to local non-profits that are doing the good work, yet need our time and our dollars to help continue their mission. Fundraising is the cornerstone of many non-profits. While many rely on corporate giving, selling items with a portion of the proceeds going directly to the non-profit or community organization is the most common type of fundraising.
Organizations can rely on parents, volunteers, as well as students to help get the word out. However, partnering with a dynamic good or service can often be the biggest reason for the community to choose to support such a cause with a purchase. You'll want to find something that still holds great value for the investment, but won't break the bank either. In some cases, large ticket items are entirely appropriate for evenings catered to big donors and extravagant spending. Most of the opportunities that to help raise funds in the community are for normal folks with normal pocket books.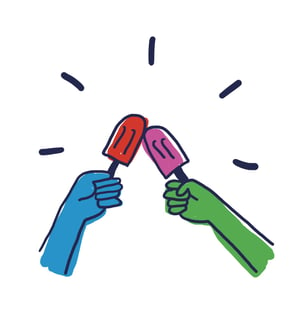 Let's put the Fun in Fundraising! While being mindful of price points is helpful to get the best return for the organization, creating a memorable experience for community can be just as impactful if not more. Partnering with the right product can make all the difference. The Girl Scouts of America have a very popular and successful fundraising method, with their limited release cookies. Because they're only available for a short time, it creates a cookie buying frenzy and something the public looks for each Spring. If you're able to find something that won't cost too much and still create large impact, then you're in good place.
In the above case with the Girl Scouts, we've got an option where the organization does the ground work of finding the sales locations and staffing. For the right event, this is perfect.
However, working with a brand that has the set up and staff is a great way to have your team focus on engaging with your audience and leave the sales to the professionals. Companies with a fundraising program often have tangible items like posters and e-flyers designed to further engage the audience. This way everyone can rely on their strong suites allow the organization, the community and the vendor to have the most Fun possible!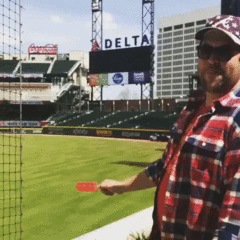 Tyler Rogers
Tyler could sell a popsicle to the sun, and has probably tried. As a gifted wordsmith, Tyler prefers talking to writing. Whether it's about music, pops, his Dawgs, beer, film, love, his dog Sadie, his cat Luxor, his love of other dogs, food, Braves, politics, tacos, more pops or even more music, he's never short on comments, and, honestly, they're pretty stellar. So just invite him along and your day will crack open! He's a dude who likes doing…particularly something involving the following: being outside, going open-toed, local sports, good tunes, good vibes, bikes, beers, friendship, and hearty good laughs!! We like him around. He's a real keeper.