Pop goes the Pandemic: The 4 Pillars of Successful Social Distancing Entrepreneurs
Being successful often means learning from those who have already achieved their dream-chasing goals. Having a close mentor is an amazing thing for a young entrepreneur, but not everyone can find one – especially one that has had to generate sales through a national pandemic.
Evidently, these times are hard on everyone. Here are the 4 pillars that can not only drive sales but can also be a means of creating community in these tough times.
SELF
Richard Branson was once quoted saying that his biggest motivation is to keep challenging himself. Some of you may be saying "this pandemic is enough of a challenge for me" and that is totally understandable. However, in this context Branson is referring to the fact that every day he is continuously learning. The idea of SELF is all about making sure that you are always working towards making your product and/or service the best it can be and maintaining the highest standards with EVERYTHING that you do.
For me, a big part of this first pillar has to do with planning. I always make sure for any entrepreneurial project I am working on, I have what is called a "5x5x5 Plan". A 5x5x5 plan is essentially a string of mission statements. So instead of having one overarching mission statement for a hustle, create a mission statement for where you see your project in 5 days. Then, create a mission statement for where you see the project in 5 weeks, 5 months, 5 years, etc. The key to being successful is you've got to be prepared to do something unpleasant for a very long time. 90% of success is based on attitude. They don't call it a grind for nothing. With this attitude and through this process of planning, your mission statement all of a sudden becomes a dynamic and ever-changing vision.
SOCIAL
The social pillar is all about building long lasting relationships within your community. Ask yourself, "Do I build and develop positive relationships with others?". The by-product of any interaction with any members of my community is a sale. However, the primary product of my interactions have always been building better and deeper connections. The sale is the secondary goal. The relationship is the primary goal. Act like how you want to be and you will be how you want to act. Work towards building those genuine relationships and the sales will flood in.
SKILL
The skill pillar is all about knowing your hustle better than anyone else. You will NEVER "out-talent" someone who is innately better than you. There is ALWAYS the opportunity to out work them, however. No one gets more than 24 hours in a day. In other words, if you don't know it then it might as well not exist. This doesn't stop at the freezer. For many pop sellers, you have to be aware of the best times to sell, what pops go well with different foods/drinks, how many pops does the average person buy, what flavors are popular with different communities, etc.
SERVICE
When I am selling pops, my number one concern is the safety of my community and the safety of myself. How can I expect to sell pops to folks that feel uncomfortable around me? Choose to understand before being understood. You must come from a place of understanding – it's the only way!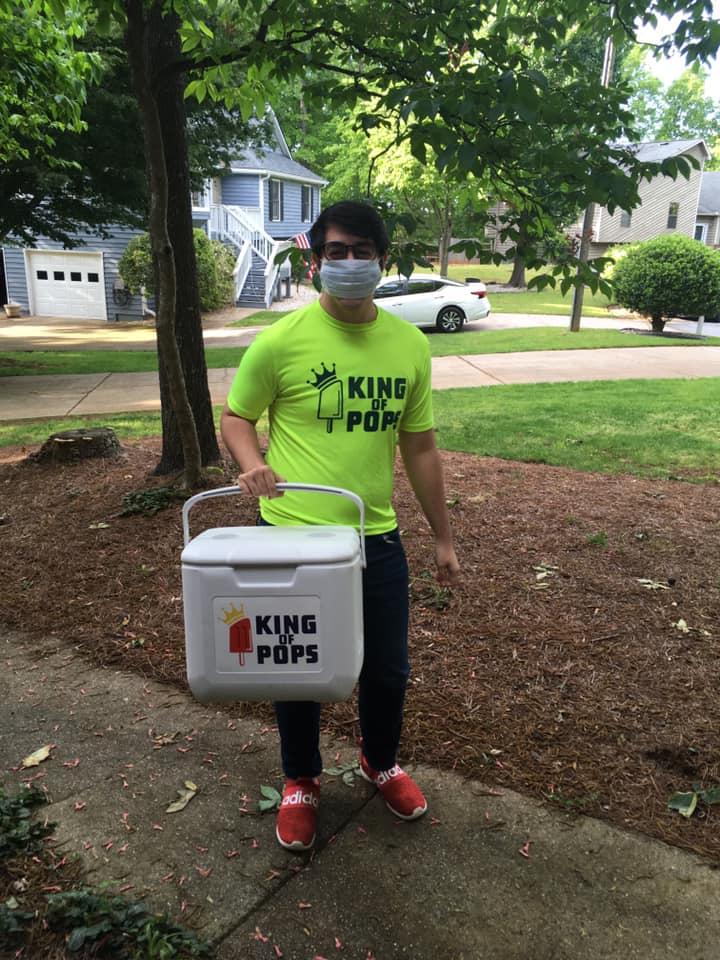 Matt Martratt
Matt Martratt is a senior Music Education major at Susquehanna University. As an undergrad, Matt has also had the opportunity to study entrepreneurship and even start his own company while at college. Matt is also an alumnus of Lassiter High School in Marietta Georgia. Matt enjoys a good netflix binge but can also be found backpacking in the North Georgia backcountry.