Steps off the Atlanta BelLine is a small window in a discrete building that has supplied "in the know" Atlantans with pops for years.
We just call it "the window".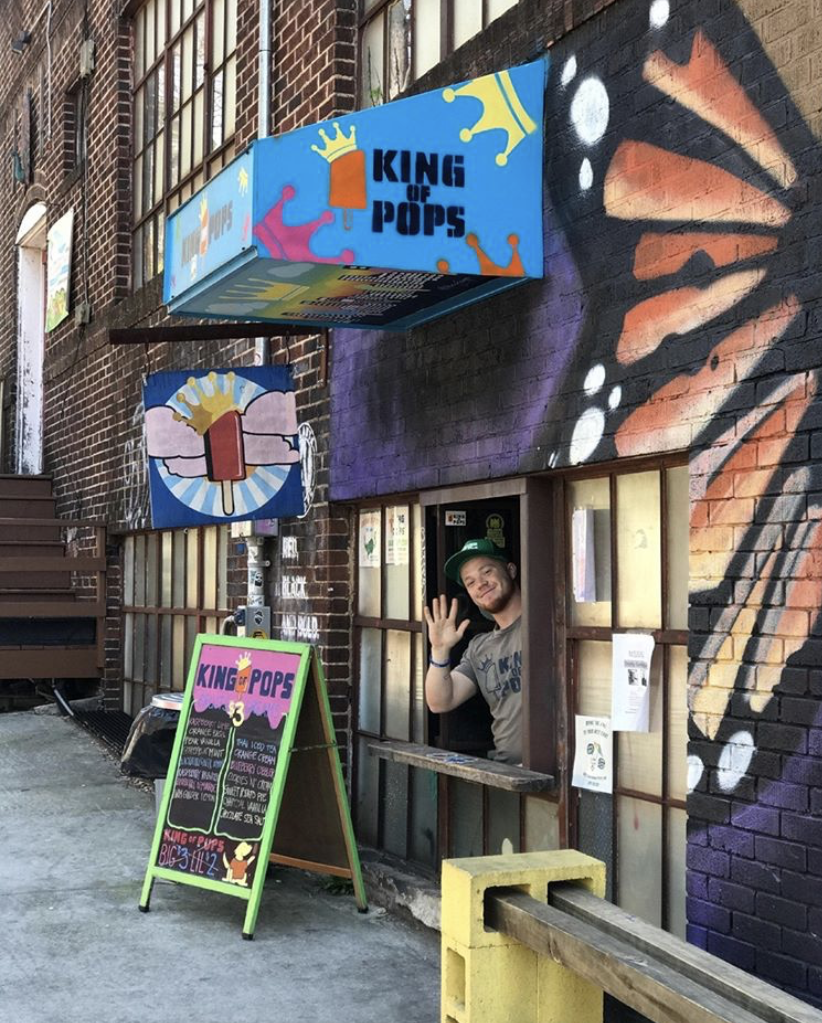 We refer to it publicly as such, as if everyone knows what we're talking about. "Pick up pops at The Window!" / "The Window is open this weekend!"
Maybe (definitely) not everyone knows what we mean though. Here is a quick King of Pops history lesson for some context:
We made our first pops at Jake's in 2010, and the next year packed up our pop-making equipment and headed about .5 miles down the then unpaved BeltLine to 337 Elizabeth Street.
We had no idea how massive the impact of The BeltLine would be on the area, but as Atlanta super fans, we were already in love with Ryan Gravel's thesis and imagined how it could change our city for the better. We wanted to be close to that.
We would spend the next 7 years in this building.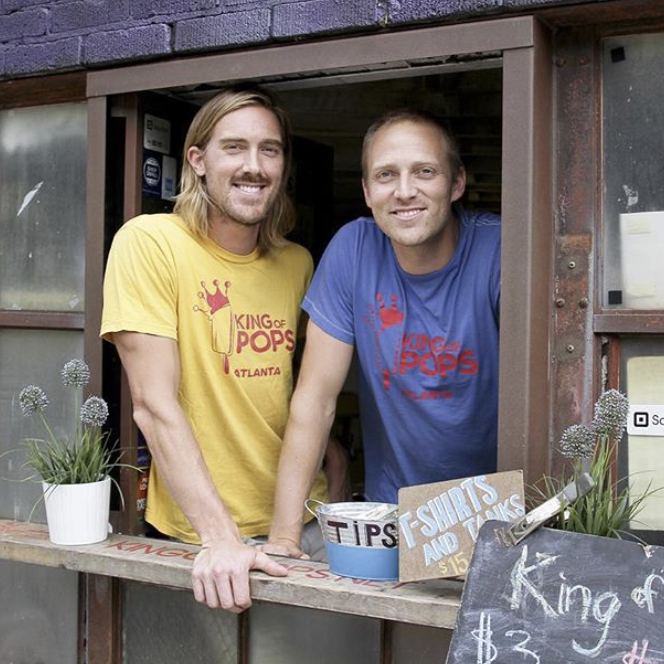 Most of the space was dedicated to pop-making and storage, but one day we carved out a couple hundred feet for an office. For the first few years, air conditioning was reserved for the kitchen, so it wasn't the most popular place to work.
We had a maze of Ikea desks and one large-ish garage sale find we lovingly called "Big L."
Nothing about it really made sense. I remember being crammed next to the hot water heater, and if I stood up too quickly there was a decent chance I'd hit my head on its copper pipes.
A couple years in, after we were starting to feel settled, The BeltLine was "built." We had been using it for a while already, and at the time there was a lot of support to leave it as a dirt path. It felt organic and important, and it was a truly great thing.
When the cement dried, there were more people than we could have ever imagined on our quiet little corner. People were parking on our street, unloading their bikes, and riding back and forth on this one-mile wide sidewalk that went nowhere.
I'm not hating though ... I was doing the same thing.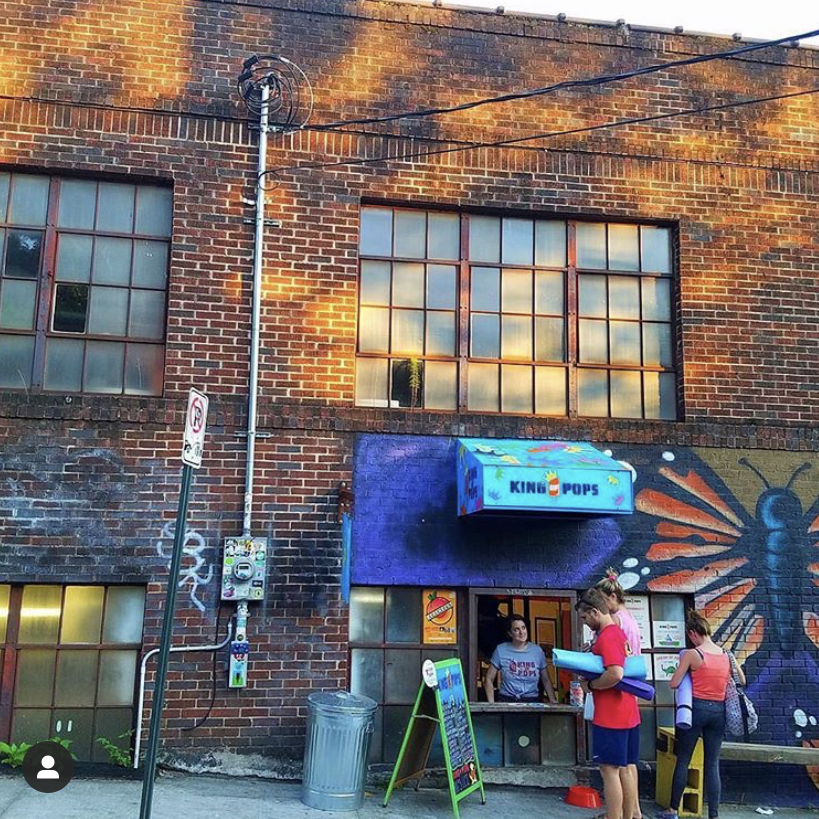 After a couple months of watching, and being the shrewd businessman that I am (🤣), I knew that we should figure out a way to capitalize on our location.
We got permission from the landlord to put hinges on one of our exterior windows, and our cramped office area soon became a King of Pops hot spot.
Inside, we had built a small deck to sell from as the elevation of the sidewalk outside was about 5 feet above us.
I figured that the person doing admin work at "Big L" would be able to quickly run up and help a customer when they came. This way we wouldn't be stuck paying labor on an unproven idea.
In the beginning people were mainly asking us questions. "Am I allowed to park here?" / "Can I use your bathroom?" / "Where is The BeltLine?" / "What is The BeltLine?" ... you get the idea.
Eventually, people started to come for pops. By this time we had gotten AC, but it was now battling against a constantly open window to the humid 90 degree weather that Atlanta loves to hate.
Our work space was already not set up for high productivity and this certainly didn't improve that. We couldn't help but listen to each transaction, teasing each other about our awkwardness and joking with customers.
A lot of our customer service values were developed during this time. It was a team effort, and if it was your job or not, you would run up to help a customer if the situation called for it.
It was a lot of fun too. One of our favorite customers was John Hamm, who came regularly. When he came, folks would scurry out to the street to pretend they were casually walking by and see if they could catch his eye.
"Hamm Jamm" became a code word for a celebrity sighting. Jennifer Lawrence, Jonah Hill & Owen Wilson weren't exactly regulars, but we certainly bragged about our interactions with them.
We don't make pops here anymore. Instead, the window is tucked into Melrose & McQueen, an amazing salon that has been our neighbor for almost a decade.
The customer service is still organic and fun, and it truly feels like you've stumbled upon something special.
So (as we're trying to recover from COVID), here's my pitch: The Window is the King of Pops location with the largest variety of flavors (and other King of Pops innovations like Soft Serve). If you're in the car, you probably won't even have to get out, and you can enjoy a little pop pick-up. It's the place to take your friends to impress them with Atlanta history, and you may even experience a Hamm Jamm. (It's also a great place to escape the hustle of The BeltLine on a busy Saturday).
We're open daily. Hope to see you soon.